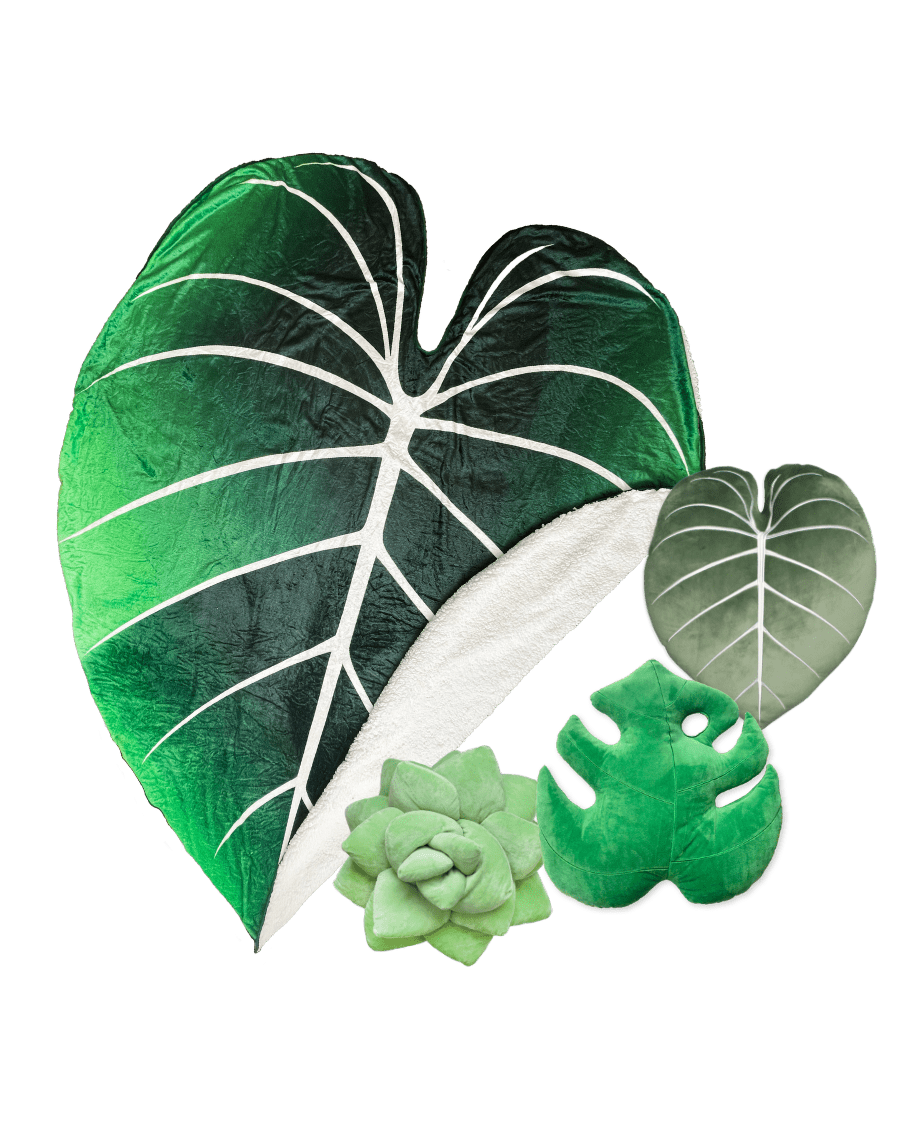 Translation missing: en.product.on_sale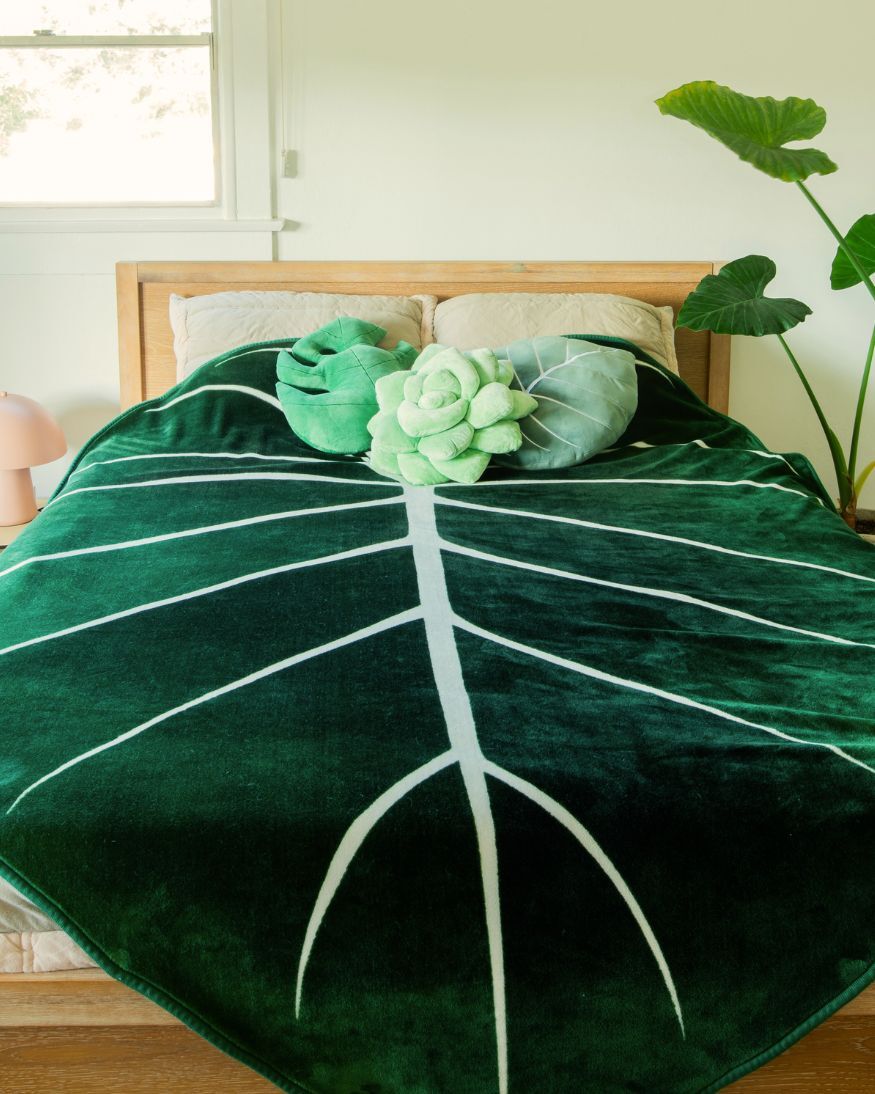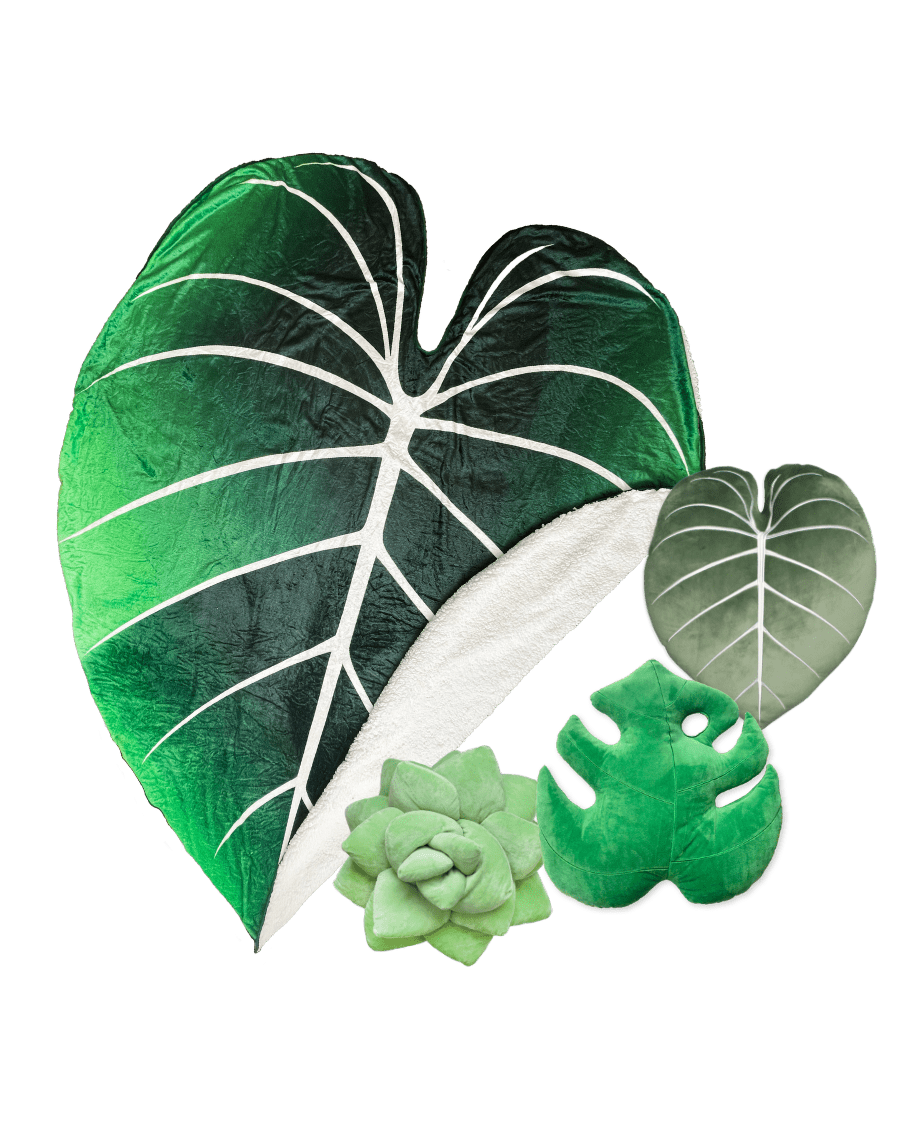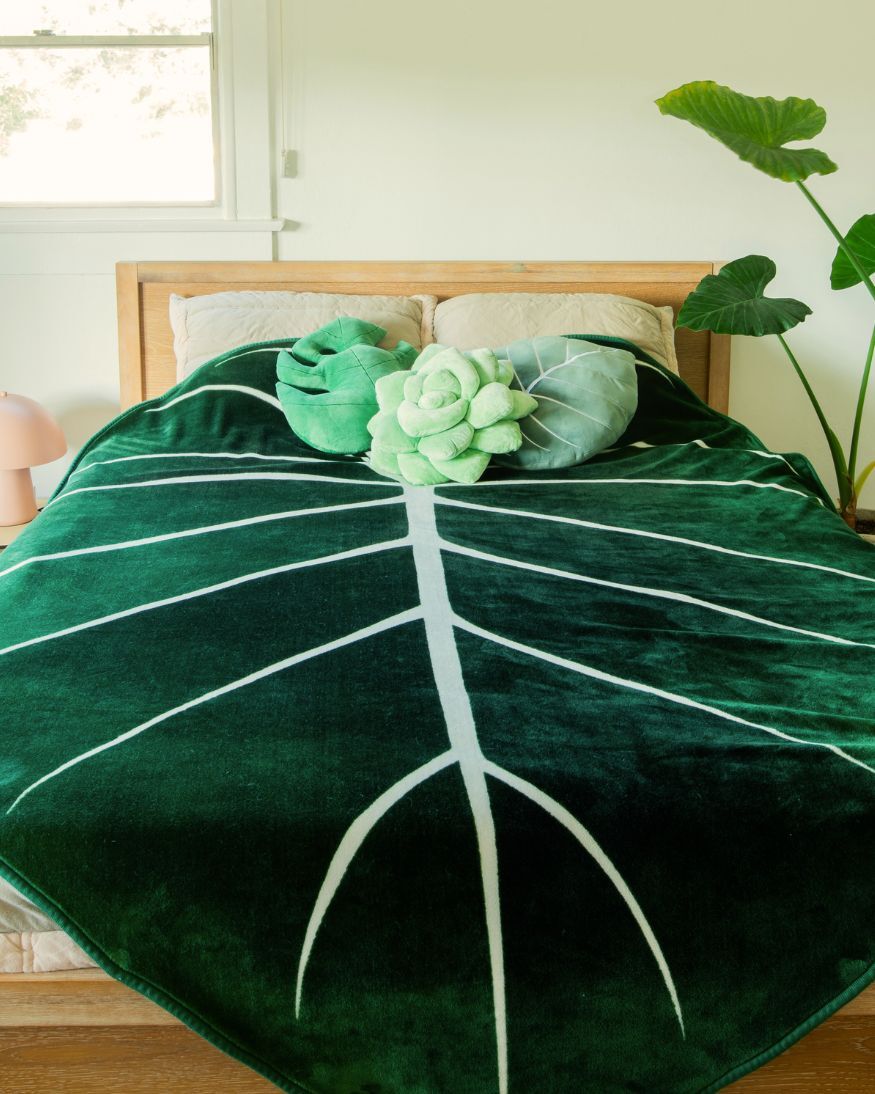 Big Green Bundle
BG-BUNDLE
Every purchase plants trees. What's this?
Free Shipping $100+ (USA)
This bundle includes:

1 x Lil' Pop Succulent - Plush Pillow - Sage Green

•Approx. 15-16 in. wide
•Approx. 8 in. tall when laid flat

1 x Monstera Deliciosa Leaf Pillow - Jungle Green

•17x16'' wide

1 x Philodendron Gloriosum Leaf Plush Pillow - Moody Green

•Approx. 19.5 in. tall x 15.75 in. wide
•Approx. 4 in. thick

1 x Gloriosum Double Layer Fleece Blanket

•Approx. 76.5 in. (6.375 ft.) wide
•Approx. 90 in. (7.5 ft.) tall
•0.5 inch binding hem
Who doesn't love the classics? Spruce up your space with these our top sellers all in one bundle. This bundle is a happy mix of our favorite shades of light to deep green, making it a soothing sight for the eyes.
For pillows, surface clean only. Machine wash not recommended

For blanket
- Line dry or lay flat to dry. Blanket dries very quickly!
- Machine wash cool and gentle cycles only. - Tumble dry low heat (no more than 40C) and remove promptly to preserve the softness of the sherpa.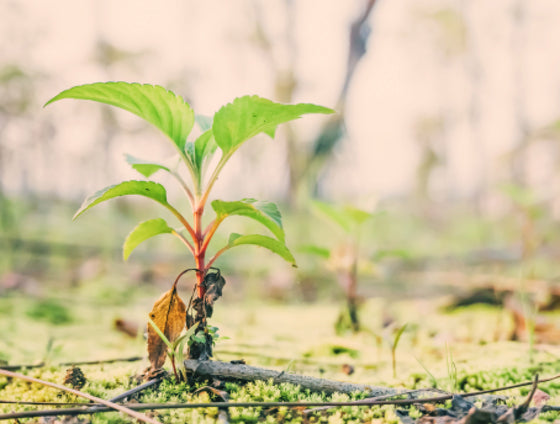 Every Purchase Plants Trees
We try to give back to Mother Nature where we can, and that's why we've joined forces with Trees for the Future.
This nonprofit organization is aiming to put an end to hunger and poverty by helping farmers across the world plant trees and regenerate their land.
What our customers are saying…
FAQ
We accept a wide range of payment methods, including credit and debit cards, PayPal, and Shop Pay, Google Pay, Meta Pay, and Apple Pay.
We also offer the option to pay with a gift card or store credit, if you have one available.
In most cases, it is not possible to change or cancel an order once it has been placed because we start processing your order once.
However, if you need to make changes to your order or if you need to cancel it, please contact our customer service team as soon as possible and we will do our best to assist you.
Shipping costs vary depending on the destination, the size and weight of your order, and the shipping method you choose.
You can view the shipping cost for your order by adding the items to your shopping cart and entering your shipping address. Shipping costs are generally high due to the bulky nature of our products.
You can sign up with our SMS marketing, you can get Free Ground Shipping for orders in the US. For more information about shipping check out our shipping policy here.
Yes, we offer international shipping to many countries around the world.
To check if we ship to your country and the associated shipping costs, please add the items to your shopping cart and enter your shipping address.
For more information about shipping check out our shipping policy here.
The delivery time for your order will depend on the shipping method you choose and the destination of your order.
An estimate will be generated at checkout. In general, orders are processed and shipped within 1-2 business days, and delivery times can range from 3-7 business days for domestic orders and 7-21+ business days for international orders.
We will replace items if they are defective or damaged. Orders made with shipping protection can be replaced within 30-days if they are lost or damaged in transit.
We offer a 30-day return policy for most items. If you are not satisfied with your purchase, you can return the item for a refund or exchange within 30 days of receiving your order as long as the items are in their original packaging.
Please note that mugs are non-returnable due to sanitary reasons unless there is a defect in the design or arrives damaged.
To return an item, please contact our customer service team to request a return authorization.
Once you have received a return authorization, you can ship the item back to us at the address provided. Please note that return shipping costs are the responsibility of the customer.
You can contact our customer service team by email at hello@greenphilosophy.co or chat with one of our friendly customer service associates.
We will be happy to assist you with any questions or concerns you may have.