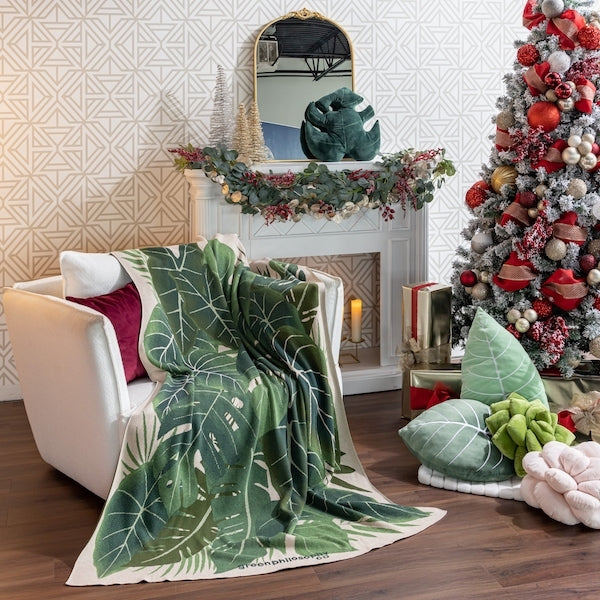 THE COZY EDIT
It's that time of the year again to hunker down, pour yourself a cup of tea, wrap yourself in a blanket, and surround yourself with loved ones and things that bring you joy!
SEE OUR PICKS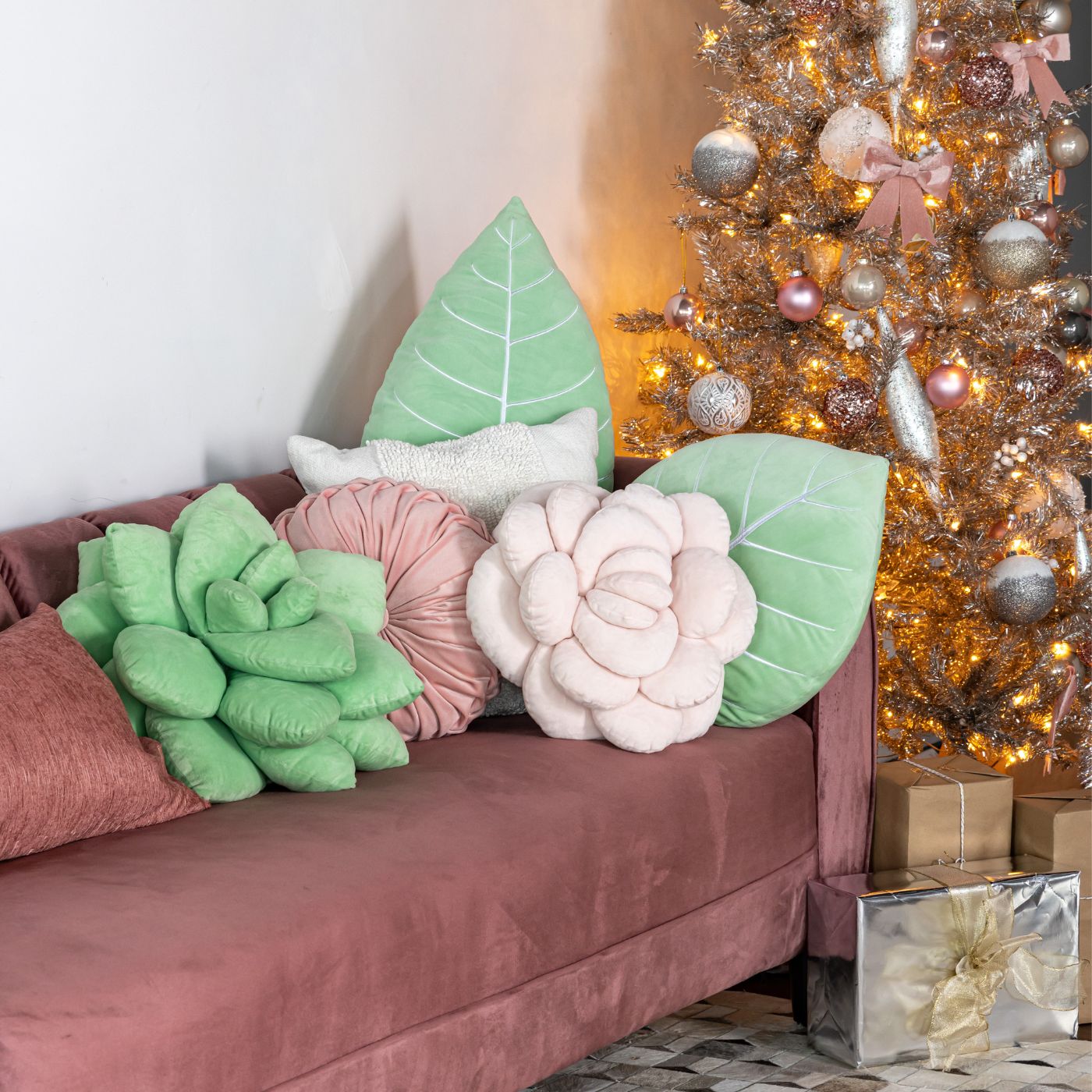 GET GUEST READY
Did you know decorating early for the holidays makes you happier? Go ahead and put up that tree, hang those lights, and swap those cushions!
Supplement your accent colors with flares of green for an inviting space.
Swap square pillows for succulent pillows for a pop of texture. These chubby rosettes will sure be a conversation piece among all guests!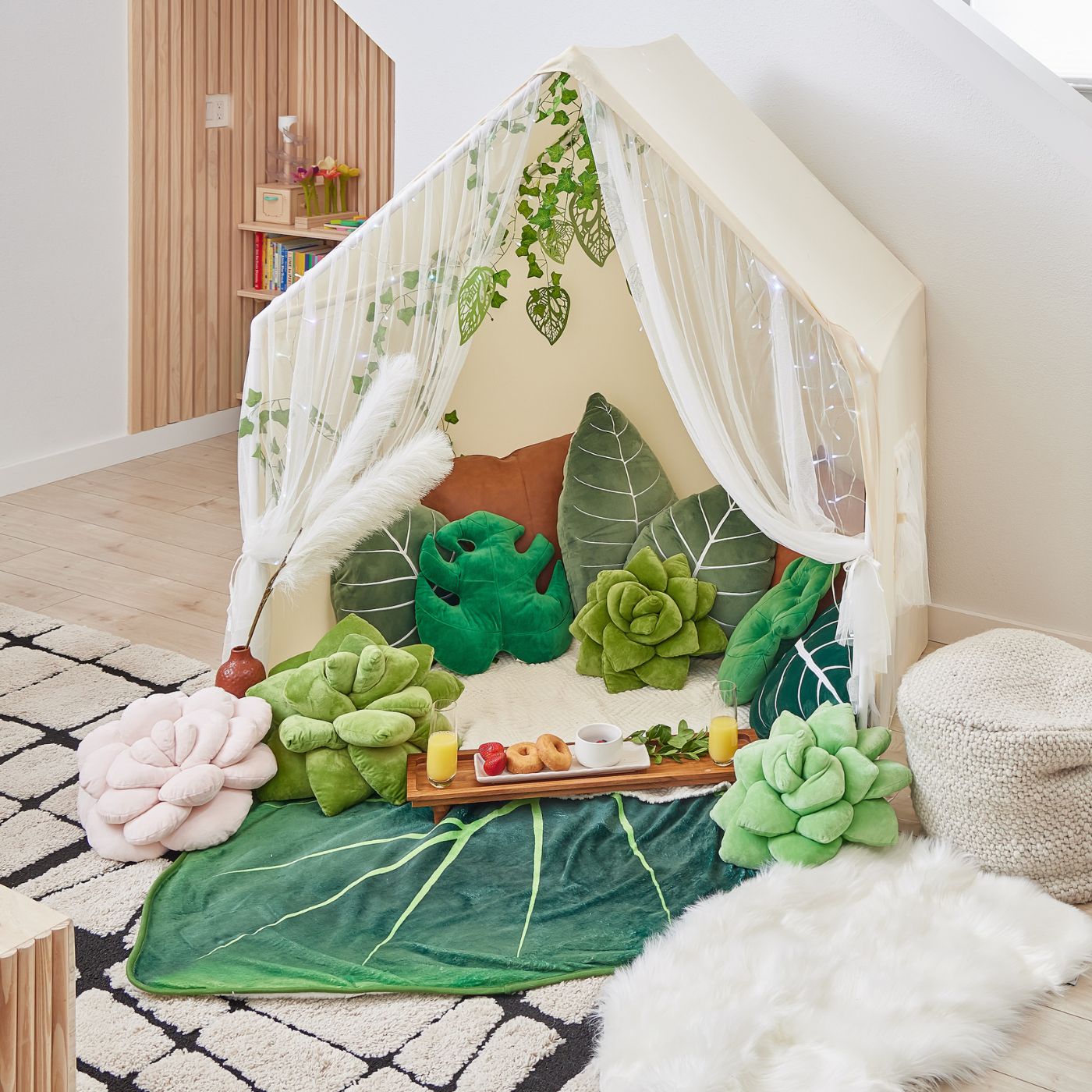 A SECRET GARDEN
It may be cold outside, but cozy fun can blossom indoors too! Get creative and build a plant pillow fort! These forest inspired fortresses are the perfect family activity! Watch a movie, have a date, hideaway to read a book.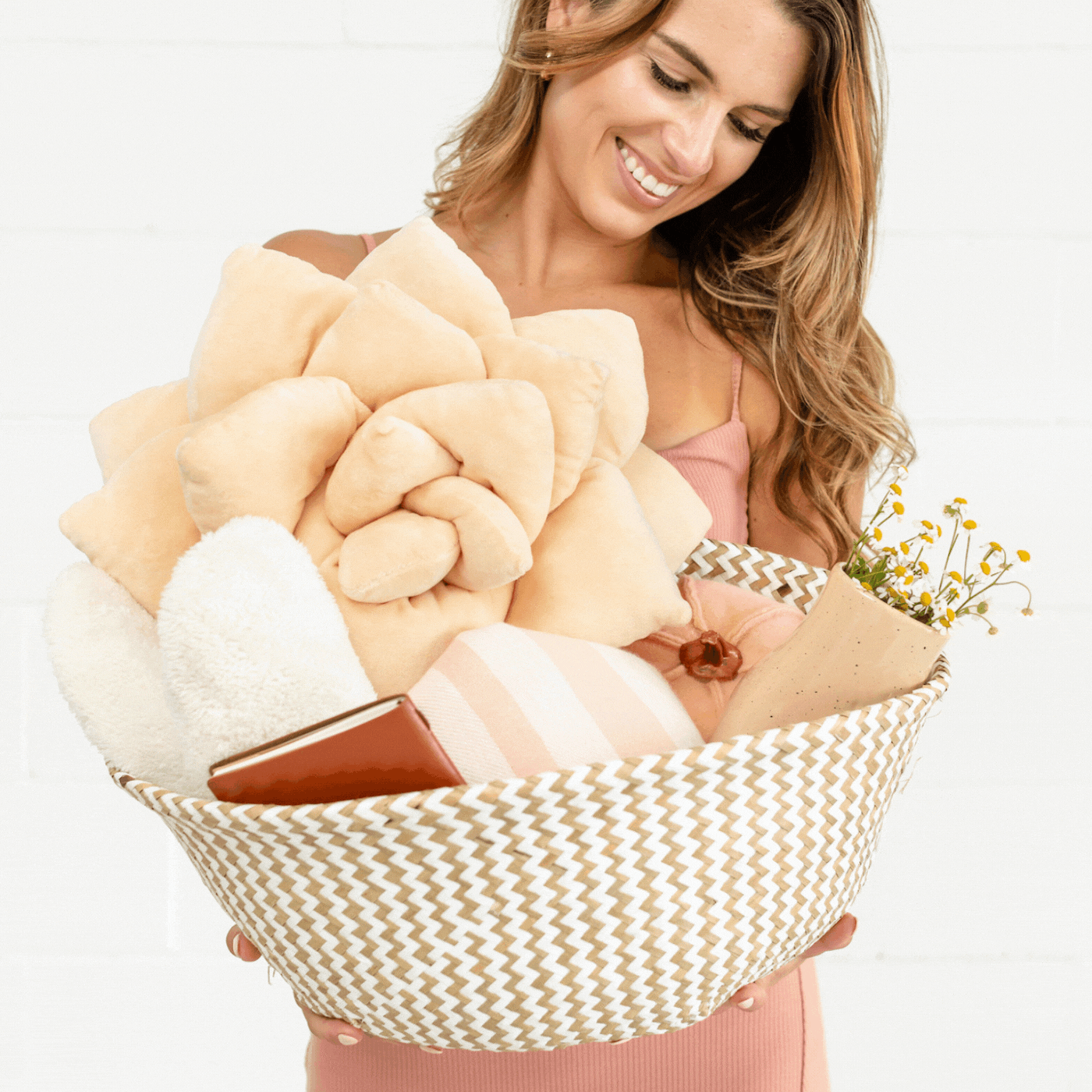 PLUSH GIFT BASKETS
Pop a plant pillow in a basket and stuff it with their favorite things for a fresh, personalized touch! Plump, fun, and soft, they make a substantial stuffer for a voluminous present!
Not just a great gift for plant lovers on the holidays! Plant pillow gift baskets are a guaranteed unique gift for birthdays, Mother's Day, and special occassions!
Inspired by customers like YOU!
Cottage-Core Corner

Andora's simple take on garnishing a cute little cozy corner!

Rivendell Bedroom

Leanne turns a fantasy world into reality with this middle earth inspired master!

Natural Reading Nook

Kristine' uses plants to engage her students in the classroom.

Plush Plant Corner

Esther's decks out a vibrant green vignette in her shop.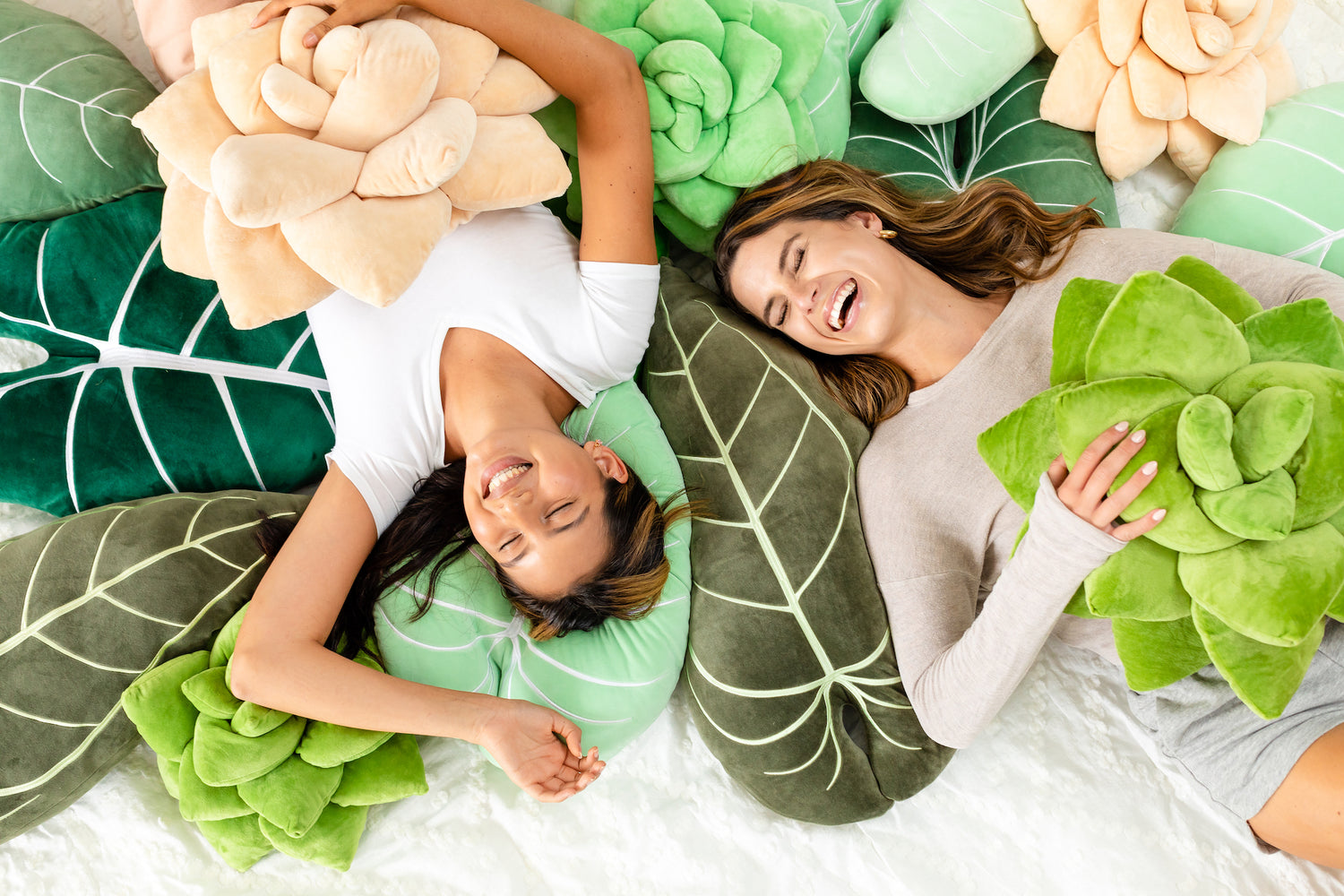 EVERGREEN GIFTING
'Tis the season to gift those on your nice list! With every product sold we plant a tree through our partnership with Trees for the Future.
Share the serenity of botanicals in form of soft plush plants. These gifts are perfect for all ages and never go out of season.
SHOP OUR FAVES